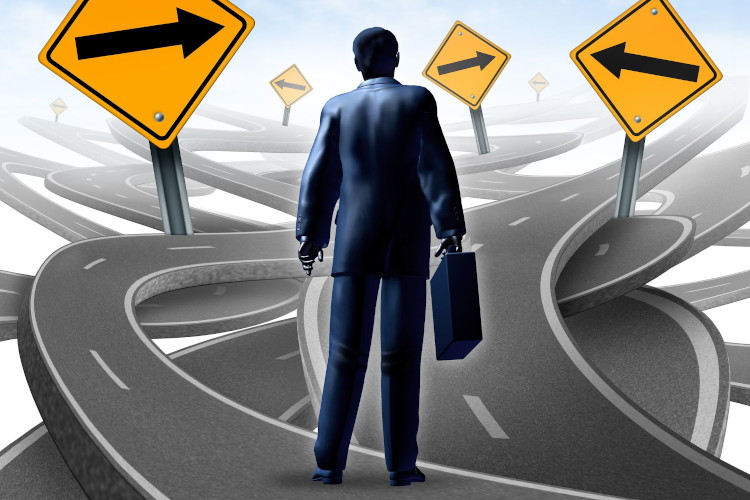 While you are in college, there is a constant barrage of activities taking place on a daily and weekly basis. So it can often be easy to lose the vision of why you are going to college in the first place: to prepare for life after college. Your end goal should be a great entry level job doing work you love.
So follow these 5 steps to preparing for life after college:
"What do you want to be when you grow up?" It's not a question that most college students are ready to answer when they first arrive on campus. And that's OK. Deciding what to do after college is part of the college experience. Take the time to explore your career options through both academics and career research. Take a wide variety of classes both within your major and in other majors. Do career testing and career planning. Explore your interests, aptitudes, personality and values and how they relate to potential careers. Take the time to research the different career opportunities available to you. You can review more than 300 entry level careers after college for free at CollegeGrad.com.
Start with the end in mind. Know where you are going, then build out the path to get you to your end objective. Research actual entry level jobs (plenty are available at CollegeGrad.com) and read carefully the requirements for these jobs. Then work backward in your college career to meet those objectives by the time you graduate.
One of the most difficult steps for college students is to write their first resume. It can be a difficult process, especially if you are starting at a blank screen as your starting point. An easier way is to use one of the Quickstart Resume Templates at CollegeGrad.com, which are custom for different majors from Accounting to Zoology.
The best way to do something well is to practice first. Practice your interview skills by reviewing the interview questions (and answers) in advance. We have the top 100 entry level interview questions along with some great example answers.
Get the internships that will make you a standout candidate by the time you graduate. Getting internships after college each year during your summer break will help to connect your academics with real world experience. This will not only help you narrow your focus of what you want after graduation, but it may also produce a job offer in hand for your job after college.
Graduation day will come, whether you are ready or not. Knowing how to find a job after college and preparing in advance will set you apart from the competition. Yes, jobs after college do exist and you can find the one that is right for you. No matter where you are in your college career, it is never too late to begin planning for life after college.